Sermons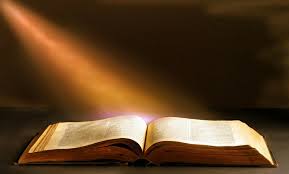 Although the services have resumed we are now recording the sermons for audio listening as well as continuing to produce on-line services on our YouTube channel. These can be found using the following link:
https://www.youtube.com/channel/UCiNf5qDPzbOyTsLTuKpo4Tw
For help with listening to the website media, please see the help page of this website. To download a file right click on the speaker icon and choose 'Download Linked File…'.
If you have an i-phone and you wish to download a sermon you may need to follow the guidance in this link:-
https://iphonebyte.com/how-to-download-mp3-or-video-from-safari-on-iphone/
Title
Author
Date Recorded
File Size
A Church that is...
David Saville
15th May 2022
12,223 Kb
Description
Sermon: Bible Reading: John 13: 31-36
Click here to play the audio file
Title
Author
Date Recorded
File Size
Use what god has given us well
David Saville
8th May 2022
15,145 Kb
Description
Sermon
Click here to play the audio file
Title
Author
Date Recorded
File Size
Easter Sunday
David Saville
17th April 2022
14,235 Kb
Description
Sermon
Click here to play the audio file
Title
Author
Date Recorded
File Size
Good Friday
David Saville
15th April 2022
11,201 Kb
Description
Good Friday Sermon
Click here to play the audio file
Title
Author
Date Recorded
File Size
A Surprising Journey
Alison Saville
10th April 2022
12,126 Kb
Description
Sermon
Click here to play the audio file
Title
Author
Date Recorded
File Size
A Truth Speaking Journey
David Saville
3rd April 2022
11,648 Kb
Description
Sermon Including Bible reading : Ezekiel 37 v 1-14
Click here to play the audio file
Title
Author
Date Recorded
File Size
A Sacrificial Journey
David Saville
27th March 2022
11,995 Kb
Description
Sermon. BIble Reading: Isaiah 53 V 1-12
Click here to play the audio file
Title
Author
Date Recorded
File Size
A sorrowful Journey
Jenny Turner
20th March 2022
11,400 Kb
Description
Sermon. Bible Reading; Exodus 3 V 1-10
Click here to play the audio file
Title
Author
Date Recorded
File Size
A Simple Journey
David Saville
13th March 2022
11,277 Kb
Description
Sermon BIble Reading taken from Luke 4 V 1-13
Click here to play the audio file
Title
Author
Date Recorded
File Size
A Spirit-Led Journey
David Saville
6th March 2022
10,569 Kb
Description
Sermon
Click here to play the audio file